TSR has decided to sell charity T-shirts and other goods for a limited time to support Gino Rea and his family.
After the crash, Gino Rea's recovery has been astonishing that surprising his doctor. Thanks to his strong body and the support of his family members who rushed to his hospital from England and Spain.From now on, more effective rehabilitation plan will take place, however it is expected that the battle will continue for a long time. TSR has decided to sell charity goods as a means of supporting Gino and his families. We would like to ask for your continued support.
In this charity sale, all profits after deducting the cost from the sales will be donated to Gino's family.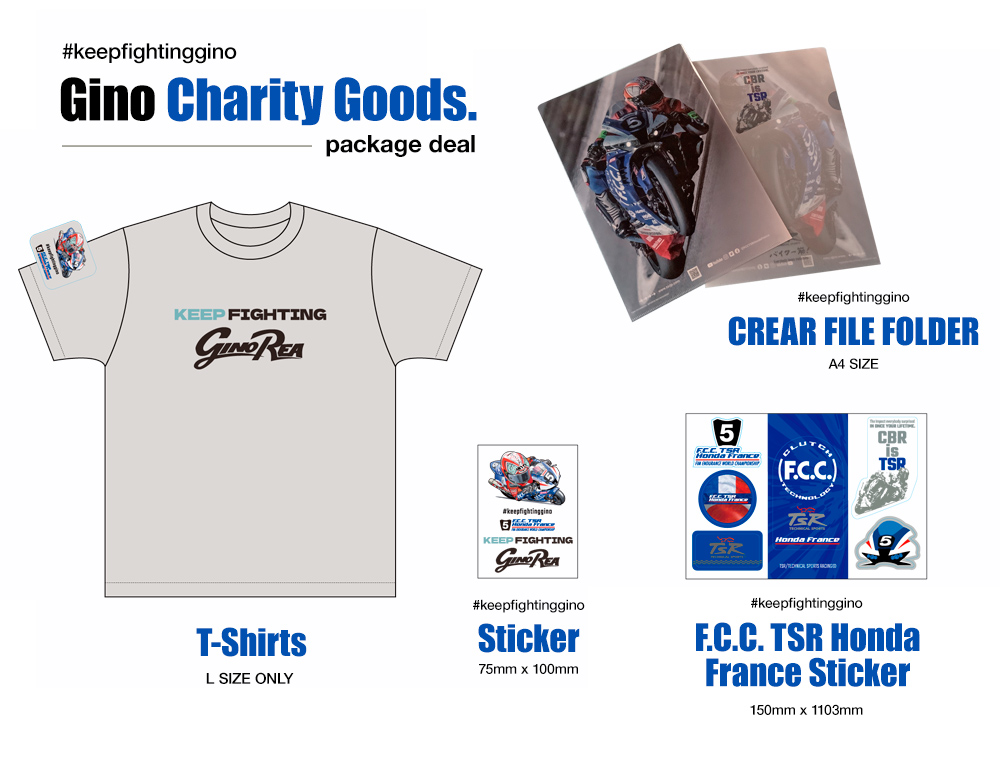 Contents of charity goods

This product is purchased as a set of 4 items.

KEEP FIGHTING Gino Rea T-shirt (Size L only)
illustration sticker
Gino Rea Clear File (A4)
team stickers

If you are applying for multiple items, please purchase each package.

Period/Shipping

Limited time from Thursday, August 25, 2022 to Saturday, September 10, 2022

Scheduled to be shipped after September 12th

Taxes are paid in Japan at the time of shipment, but please be aware that we cannot control whether or not customs clearance fees are applied. The recipient is responsible for the amount charged by the post office and we cannot refund these charges. Please note that it cannot be mixed or bundled with other products.

KEEP FIGHTING Gino Rea
Charity Goods Set

$95.00


(Include International shipping cost. Exclude Local taxes)
#keepfightinggino
We are looking forward to receive your support.


Copyright (c) 2020.TSR All Rights Reserved.